HALDIMAND county central administration building
cayuga, Ontario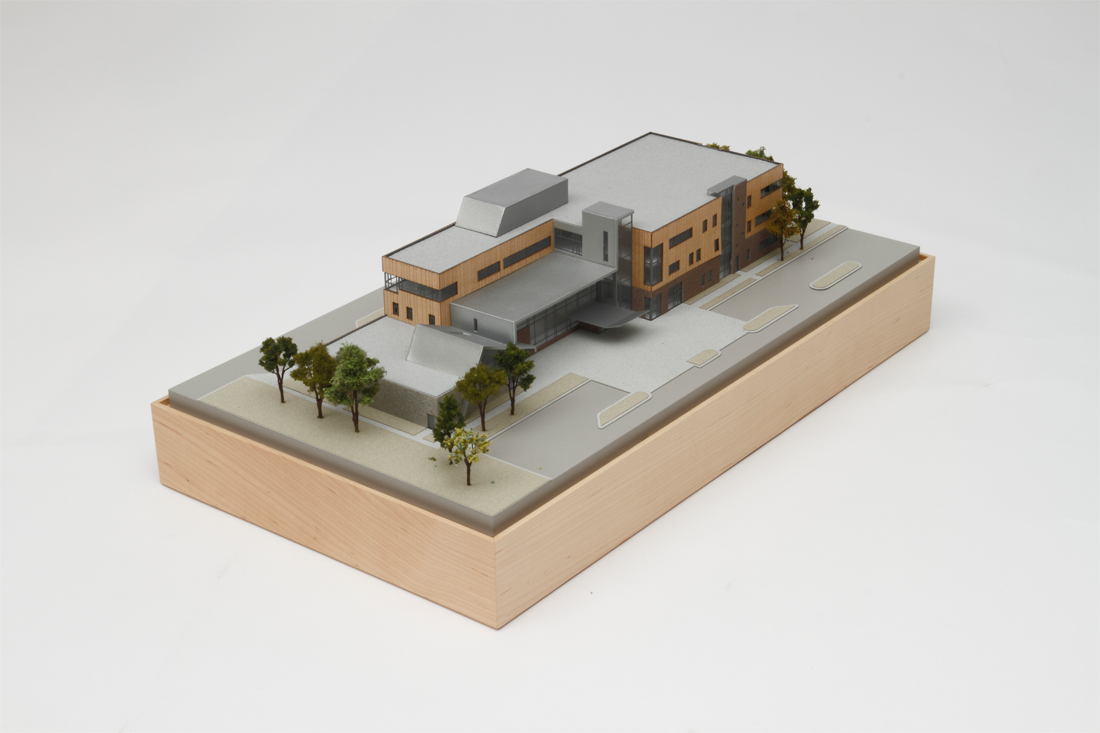 Client
Haldimand County
Size
43,000 sq. ft. (3,995 sq. m.)
This new 43,000 square foot 3 storey building will serve as the central administration building for Haldimand County, functioning as a Town Hall for this 45,000 person county. The building has been sensitively scaled and massed to ensure the contextual fit in a small town with adjacent single family dwellings.
Civic gravitas is provided by a new modest civic plaza that includes the space of an existing driveway, avoiding reducing parking. It is defined by new stone walls and paving stones, providing clear wayfinding to the main entrance and a pedestrian connection to an existing arena on the site.
The main entrance is identified by a generous steel frame canopy with the warmth of wood decking exposed on its underside. It extends to the driveway to mark the entrance and provides a welcoming amenity for visitors and is bent so its sculptural frame provides emphasis to the entrance.
The central two storey lobby/atrium is a glassy, daylit focal point that organizes the buildings circulation with overlook from the second floor. Large overhangs provide sun control and feature the same wood deck as the entry canopy. Extending from the lobby is the focal main public stair with an illuminated roof lantern or beacon reaching skyward as the buildings tallest element.
The Council Chamber / POA Courtroom and support spaces are pulled to the southeast and expressed on the exterior as a fitting focal element with a unique form created by a dynamic sloped roof. This positioning allows security and functional needs to be met while providing visual emphasis to this important programmatic element.
Throughout, workstation layouts reflect the overall goal of providing access to daylight and views for staff. Generally, workstations have been clustered to the north of the building in an open, flexible, efficient office loft space. This frees up the building perimeter for shared circulation, minimizing private space on the windows. Staff amenities have been varied, with quiet and more active spaces and attractive workplaces offered.
Large expanses of workstations have been avoided by breaking up areas with support space clusters, defining smaller neighborhoods for staff comfort and privacy.
Throughout, colour is used as both an inexpensive design tool and a way to provide identity. Wood and stone accents at key points of emphasis in highly visible areas are used judiciously for maximum impact.