McMaster Centre for Society + Culture
hamiLTon, ONTARIO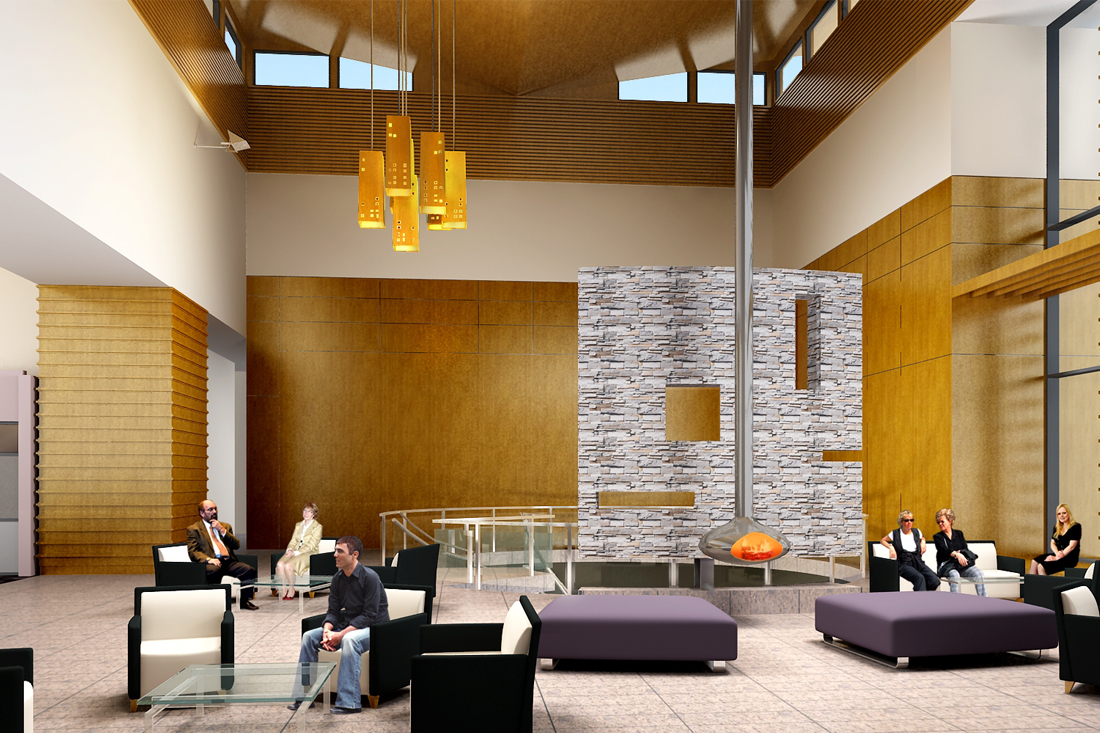 Client
McMaster University
The McMaster Centre for Society and Culture is intended to be a new research library building, envisioned as a multidisciplinary centre that will attract scholars from many different fields, housed in a building that encourages interaction between senior students, faculty, scholars, staff and visitors.
McMaster's extensive collections, including the Bertram Russell archive, will be housed in a 2,000,000 volume high density storage system with automated retrieval, in a secure, climate controlled and fire protected vault.
The heart of the building is a large reading room on the second floor, evocative of great classic library rooms. The reading room will be a two storey volume, with a full glass wall overlooking the focal campus lawn. A cluster of offices for visiting scholars are arranged into an 'academic village', clustered around a Scholar's Lounge with a focal fireplace.
The building was carefully designed to terminate the view on the main campus lawn, a focal site at the centre of the campus. Intended as a campus wide gathering space, the ground floor includes exhibition spaces, a large multi-purpose room for lectures and events, seminar rooms and a generous lobby designed for events and daily use as student work and gathering.
The collection will be supported with extensive preservation / digitization labs and curatorial space.