McMaster Innovation Park Emerging Technologies Centre Building A
hamilton, ONTARIO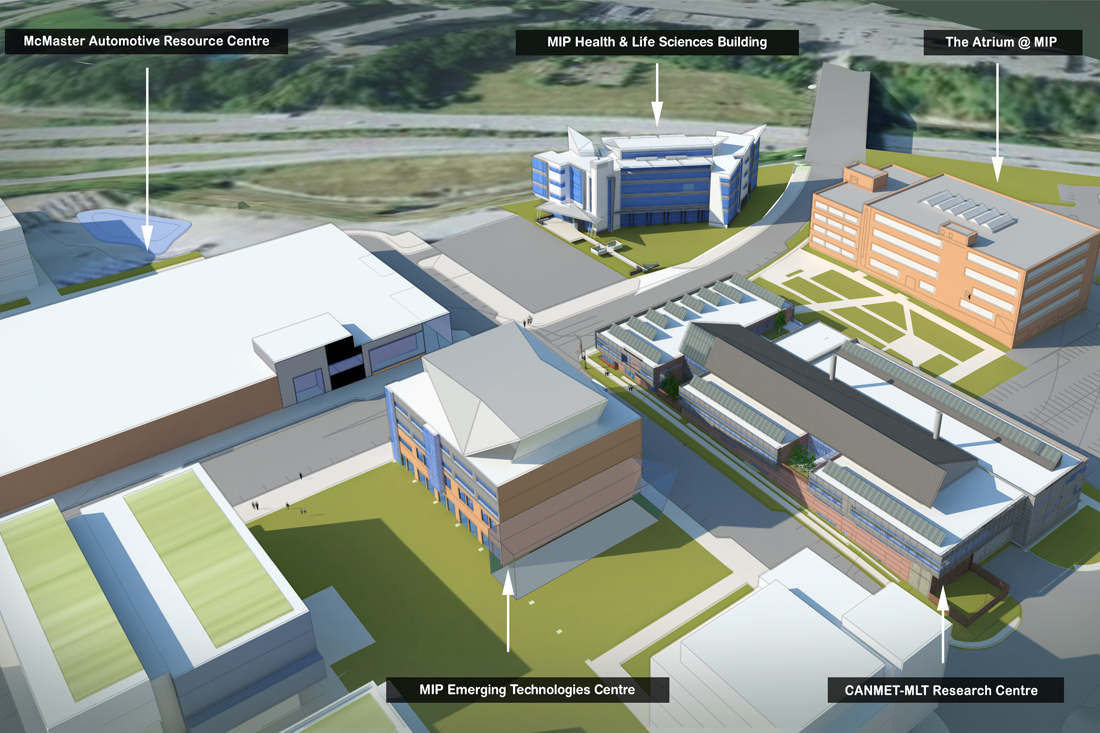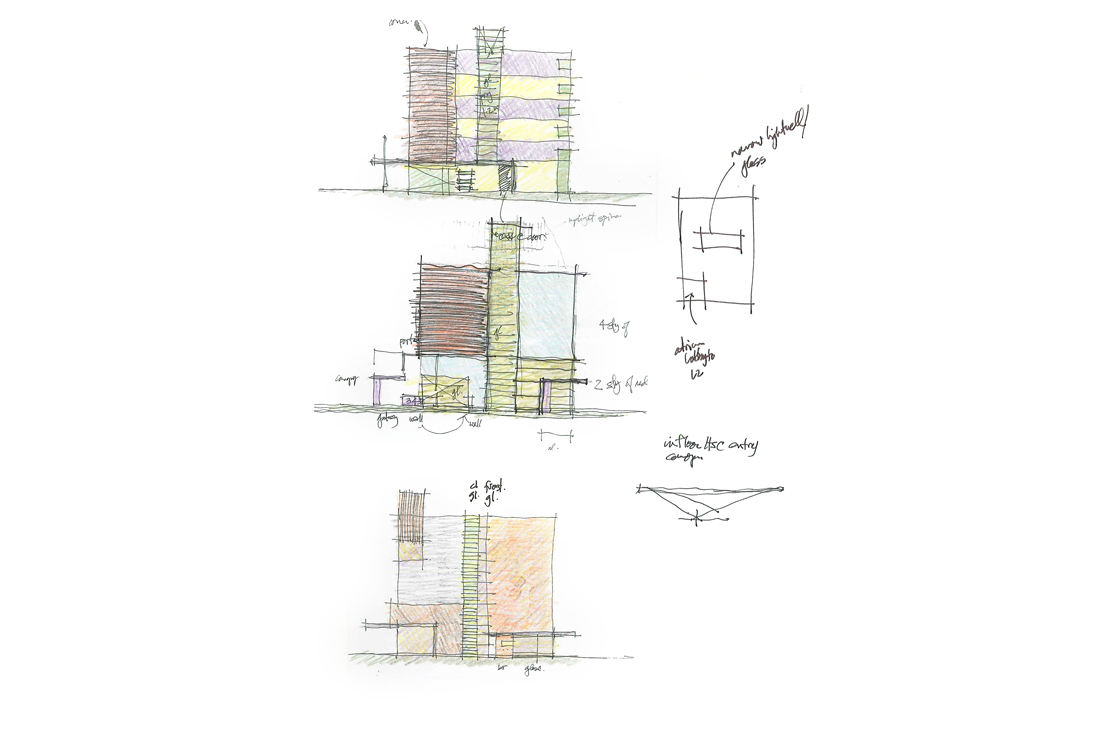 Client McMaster Innovation Park Size 90,000 sq. ft. (8,362 sq. m.)
A new building at the McMaster Innovation Park that involves creating new tenant spaces to create a state of the art research lab facility. The building is a manifestation of TCA Architects vision of the 21st century workplace—promoting interaction between staff, maximizing access to daylight, and fostering a productive environment that is open, warm, and welcoming. It includes 60,000 ft2 of wet labs located on Levels 3 to 5, which include flexible systems servicing design to allow future labs and equipment to be added throughout. Also included are 20,000 ft2 of loft style office space and a large atrium featuring a living wall. This complex multi-use building also features a 10,000 ft2 high security radioactive isotope processing lab and work centre on the ground floor. The building has been designed to be doubled in size for future expansion.
A simple building envelope utilizes a balance of glass and solid surfaces for energy efficiency and cost effectiveness. The atrium space creates an environment of light and warmth accented by a living wall, water feature and art pieces that will draw the occupants of this and surrounding buildings. The ground floor includes a small corner lobby with a focal fireplace and adjacent retail/service space facing the intersection at Longwood Road and Frid Street. The two large tenant spaces on the ground floor feature a generous 6 metre floor height allowing for the greatest tenant flexibility.
The upper floors are designed to be highly efficient and appropriate. The floor plate design allows for a mix of different lab or office layouts to be used on the same floor. 'Plug and play' flexible lab servicing and penthouse design adds to the versatility of these spaces. The typical floor has perimeter circulation with break out bays that project over the street, park and atrium allowing for informal gathering and communication. This creates alternative workspace areas, making the working environment more stimulating and dynamic.