McMaster University Thode Library of Science + Engineering New Learning Commons
HAMILTON, ONTARIO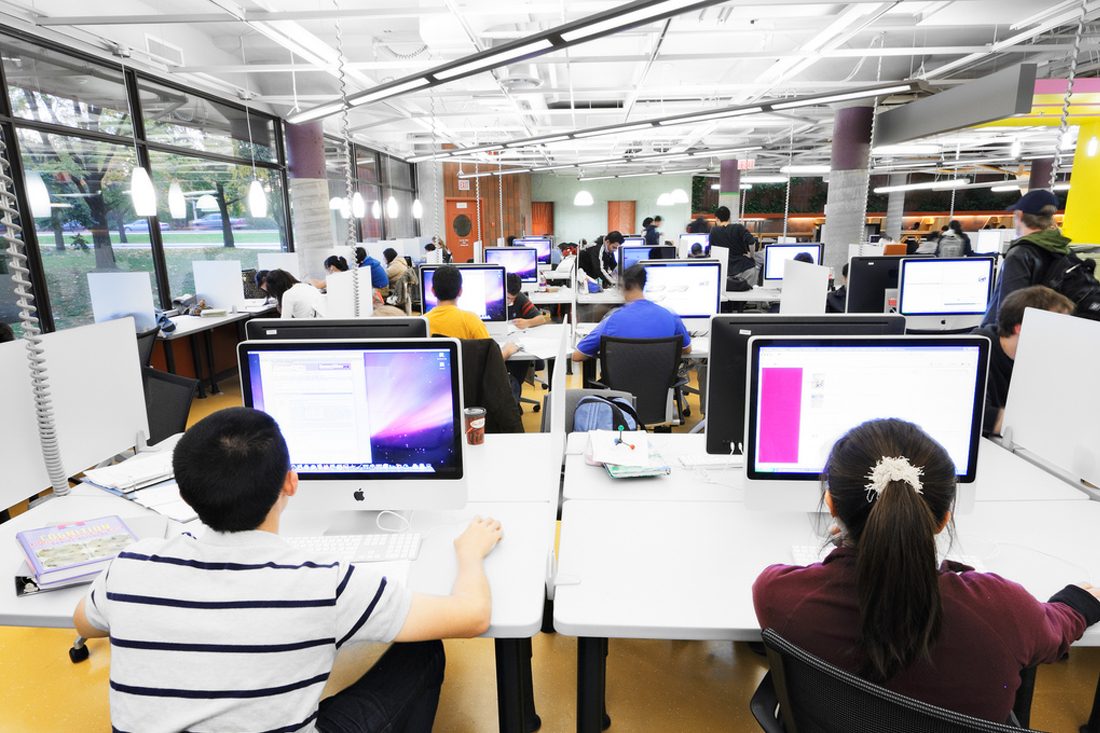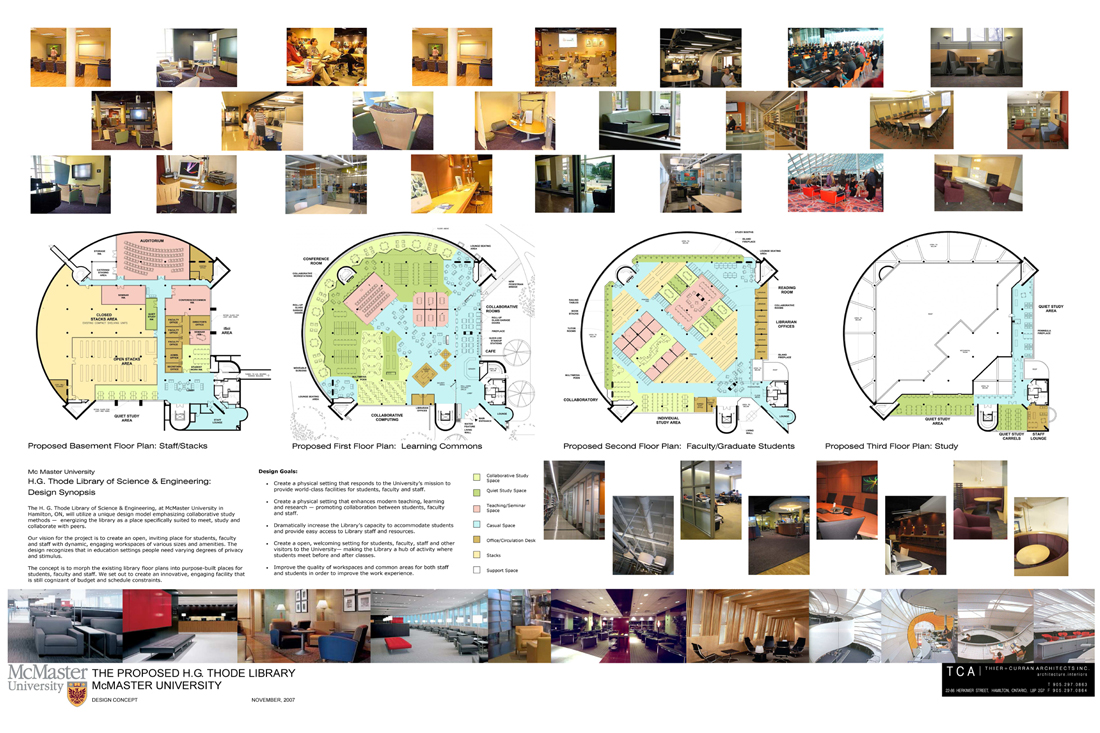 Client
McMaster University
As a complete Master Plan to revitalize this 1978 library, TCA designed a pattern of main streets and piazzas to define zones for varied forms of study and research and easy wayfinding. A range of privacy levels are provided by architectural elements such as print/service stations, staff stations, and reference computer stations. Open and inviting places allow students to meet, study and collaborate in alternative ways.
The design features flexible seating and restaurant-style study booths, an in-house café with a focal fireplace, a new staff service desk, and digital study facilities including collaborative computing stations, multimedia pods and print/service stations. Ceiling-mounted power cord reels allow users to plug in devices throughout the space without relying on wall outlets or expensive floor outlets. With the use of indirect lighting and bold colours, the formerly banal and under-utilized space is now vibrant and relevant.
The renovations have dramatically increased Thode library's capacity to accommodate students, transforming it into a hub for student activity. It is at once a social space, a technology centre, and a place of intense study and research. TCA's renovations present a new vision for the role of the library in campus life.