TCA Architects Offices
hamilton, ONTARIO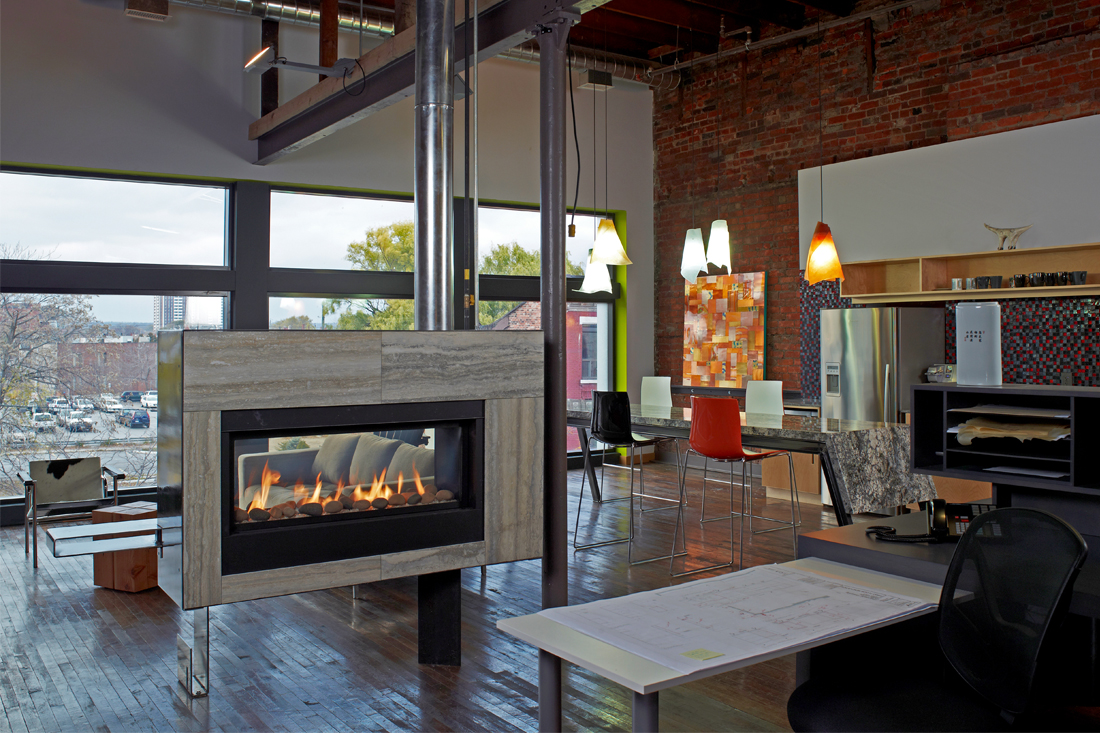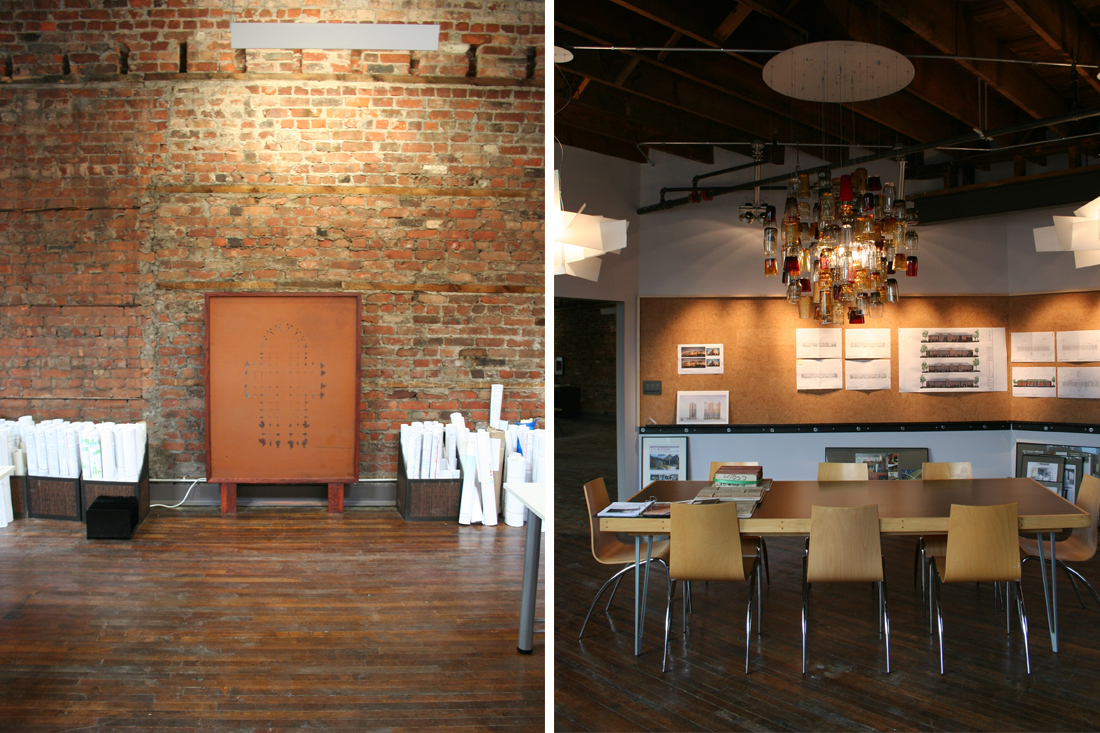 Located on the top floor of a 19th century commercial building in downtown Hamilton, TCA's new office has been designed to reconceptualize the modern creative office. Our design vision embodies collaboration, communication, and sustainability to create a high-quality workplace that showcases our firm's capabilities.
The design seeks to place people first. Rather than a grand but lightly used lobby or an imposing reception desk, the studio is the first impression upon arriving, and the most dynamic space in the office. The studio's layout avoids traditional partitioned cubicles and private offices opting instead for an open floor plan that facilitates a forum for dialogue and idea exchange. Spaces for staff have taken precedence in the design with a large common room occupying the entire length of the office's street front windows. No one gets their own window, and everyone has equal access to prime space. This is counter to the common approach of emphasizing large, ornate lobbies and reception areas to impress visitors, leaving staff to work in tight, banal spaces. The space is filled with art, primarily from local artists, making the space feel more like a gallery than an office, and adding to its unconventional feel.
As is typical with historic buildings, our building has been adapted and changed over time by successive owners, creating all kinds of unanticipated, eccentric, and sculptural attributes that add richness and meaning. A palette of exposed brick walls, reclaimed century-old hardwood floors and exposed wood ceiling joists honour the history of the building while creating a tactile experience that maintains the authenticity of the warehouse space. Limiting the use of new finishes and reusing existing materials was one of a number of initiatives that followed LEED-CI principles. In upholding these principles, the office design also incorporates high efficiency HVAC systems, energy recovery ventilators, low flow toilets, waterless urinals, tankless hot water heaters, operable windows, and shower facilities.